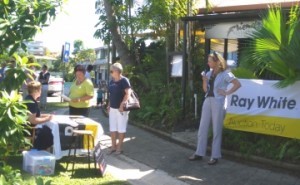 Overview
Our aim is to exceed your expectations in the preparation and sale of your property. At Ray White Mission Beach we understand the importance of selecting the right agent and knowing that you are in the best hands to obtain the desired result for you.
While the Ray White Mission Beach has been established for many years now (since October 1988) we have always understood that markets change and evolve and we have also evolved and continue to do so.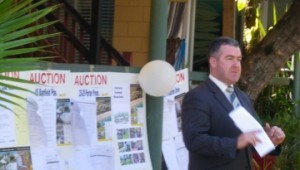 Our team regularly attends Ray White training seminars and frequent online presentations to ensure that we are completely up to date with the latest trends in the Real Estate Industry.
Our office is ideally located right in the centre of the main street in Mission Beach with several large property display windows easily accessible to high levels of pedestrian traffic that pass our door daily.
Our high profile in the marketplace means that Sellers and Buyers will often come to us first. They are familiar and comfortable with the name of Ray White both Queenslandwide and Nationally. It is a very familiar and dominant real estate brand having been established since 1902 in Crows Nest Queensland.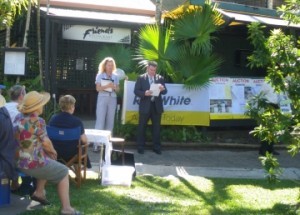 While our agents are focused, ambitious and driven to achieve optimum monetary gains for our clients, we are also sensitive to your individual needs and situation, and appreciate that real estate is not just about buying and selling. We value and respect our clients, and will always endeavour to handle the sale of your property with care & compassion. We know that maintaining good communication is key. By keeping our clients informed every step of the way, we hope to make the process that little bit easier for you.
Ray White Mission Beach is in a unique position in that we have a large Property Management portfolio so that we are able to seamlessly offer buyers who are investors the right advice on managing their intended purchase.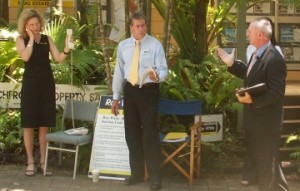 As a Seller you can be comforted by the fact that we are a member of the REIQ and each year our staff attends the Professional Development requirements of the REIQ and sit for the yearly exam, allowing us to be an Accredited REIQ Agency.
Our Sales & Property Management Staff are prepared to work efficiently and for long hours if necessary, to achieve the best sales results for our Sellers.
Our Benefits
Local experience and knowledge developed over 21 years in the Mission Beach market place
The ability to network with the many hundreds of Ray White Officers nationally (and internationally) to help source a buyer for your property
The ability to utilize the back up and support of the long established Ray White Group
A full service agency offering Auctions, Residential Sales, Project Marketing, Property Management, Commercial Sales and Leasing, Prestige Sales, Home Loan and Insurance Referrals
The initiation of a Marketing Strategy to consistently target and attract the right buyer
A Sales and Property Management team of 8 professionals
Ray White (Mission Beach) consistently sell more auction properties than other local agents
Main street frontage in the heart of the Mission Beach business precinct
Access to competitive home loans and insurance to add value to each sale transaction
A highly dedicated Sales and Property Management Team prepared to exceed your expectations.
What to Expect
Ray White Mission Beach is the right agency to sell your property
Now that you have taken some time to learn about our business we would like you to consider why Ray White Mission Beach should sell your home.
Your sale will be a highly personal experience and one that means a great deal to you and your future. We understand this and know there are a number of key points that we think will make all the difference.
We will develop a comprehensive plan and timeline that you can rely upon. You can also be assured that what ever we promise will be delivered on time and to suit your requirements.
Ray White Mission Beach also provides the added assurance of an experienced and engaged sales team to work for you to obtain the highest possible price with the best possible terms for your property.
When you appoint us we will liaise with you to develop a full sales and marketing strategy
Based on current market conditions and with the primary aim of securing the best possible price for your property the strategy will address the method of sale, timing, pricing, marketing and presentation in a fully co-ordinated and integrated approach
We are happy to provide each Seller with a written Service Guarantee, which guarantees an acceptable level of service to you
Ray White Mission Beach is here to help and we will use all of our resources and those of the entire Ray White Super Group to achieve the best result for you.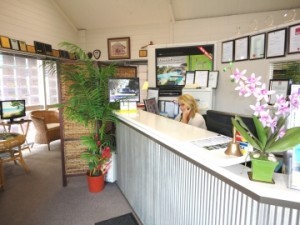 Moving Forward
At Ray White Mission Beach, we have tested and proven strategies and detailed process that delivers results.
Here's what you can expect from us:
A focus on maximising every sale so you get the best possible price
A commitment to listen to and work in partnership with our clients
The application of professional advice based on years of experience and up-to-date market research
A low stress, highly professional and innovative approach to selling your property
A sales team of like-minded, passionate professionals dedicated to being the best in the business
Next steps:
Meet your agent and discuss your property in more detail
Agree on the timing, method of sale, pricing, marketing program and presentation that best suits your personal needs
Sign agency agreement and prepare property for marketing
Your agent will assist and co-ordinate every aspect of your property sale. We look forward to celebrating a great result with you and are here to help you every step of the way forward.