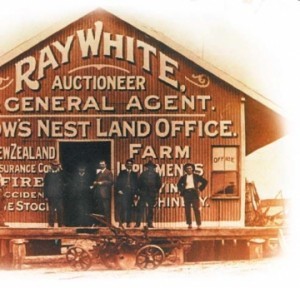 At Ray White Mission Beach we sell property by Private Treaty, Auctions and Tender, depending on what you the seller prefers. However it's worth asking the question as to why, especially in other states and in metropolitan areas such as South East Queensland, the Auction method is widely and very successfully deployed as the preferred method of sale to realize the highest price and the best terms for the Seller – i.e. cash in 30 days!
The Ray White Group have been auctioning property since its inception in 1902 and are regarded as expert leaders in this field.
Often the only way we have found to create a sense of urgency with Buyers is Auction, whereby they perceive they are dealing with a serious Seller and so Buyers genuinely get involved and take a more serious interest with a view to buying; whereas previously while listed with a price, the property may well have attracted less interest.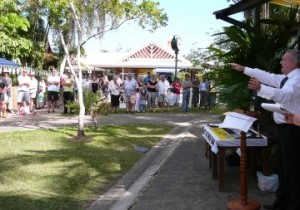 A Private Treaty strategy can usually mean that the properties will languish on the market amongst literally hundreds of other such listings, especially if the price is perceived as unrealistic in the eyes of the Buyer.
The Price Issue
Auction of course also deals with the sometimes vexing price issue.
By trying to estimate a price via Private Treaty you run the risk in this market of getting it wrong and so stifle Buyer interest or even undersell the property.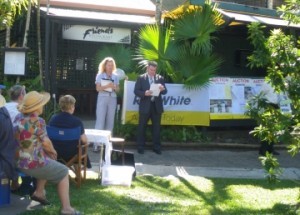 With Auction there is no price and never any reference to price with Buyers who will engage with the property far more readily as they judge it on its merits, its attractions and attributes and not discard it due to a listed price that to them is too ambitious.
Price considerations will be addressed later on Auction Day when Buyers compete against each other in spirited competitive binding, forcing the price up (and not down as occurs with Private Treaty).\
Please be aware that in Qld an Agent is prohibited from discussing price expectations with potential Buyers in relation to Auction properties.
Sale By Public Auction
The sale of property by auction is widely recognised as the most effective and successful method of achieving the highest possible price for you in the shortest possible time within the context of the prevailing market conditions. This is achieved by the following:
An auction advertising program is an impressive demonstration of your commitment to sell, with a targeted marketing compaign intended to saturate specific Buyers in the market.

Marketing without a price attracts an unlimited buying market. Buyers will judge your property on its features and benefits – not price.

The contract of sale will be on your terms. You, the owner, remain in control and the terms you set may include the period for completion, financial terms, or any other specific conditions.

An auction date creates a sense of urgency yet still allows purchasers ample time to complete their own inquiries and arrange finance. On the actual day of the auction each potential purchaser can clearly see their competition, which builds competitive bidding and ultimately exhausts market demand, often resulting in a premium price.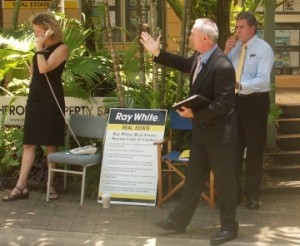 At the conclusion of a successful auction, the Purchaser is required to pay a 10% deposit and the unconditional contract of sale must be executed. The Purchaser is then locked into the purchase of your property.
PLEASE REMEMBER THAT AS YOUR AGENT ULTIMATELY WE ARE COMMITTED TO SELLING YOUR PROPERTY BY WHICH EVER PROCESS YOU PREFER – AUCTION, PRIVATE TREATY OR TENDER.
Please Phone Dick 0419 734 705 or Melissa 04 14 458 846 without any obligation, to discuss any questions you may have about Auctioning your property or Buying a property at Auction. All Ray White Staff attend regular Auction Training either online or by Ray White Cooperate Auction Trainers flown up from Brisbane.