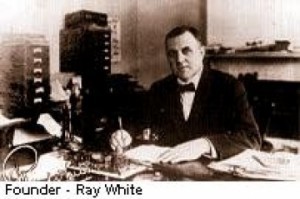 The Ray White Group is a family owned business now in its fourth generation. Started from humble beginnings by Ray White, today it continues to expand strongly. Here is our story.
Generation 1
Commencing in a small Queensland country town in 1902, Ray White relocates to Brisbane building a strong business, covering all disciplines of real estate.
Generation 2
Alan White, son of Ray, drives the business to leadership in Brisbane and develops a branch office network throughout Queensland. Queensland itself becomes a significant State in the Commonwealth.
Generation 3
Alan's sons, Brian and Paul White take the business throughout Australia and New Zealand and adopt the franchising model. A network is commenced in Indonesia. Ray White is now regarded as the market leader.
The Commercial business in Brisbane is reconfigured to become the Queensland member of the Richard Ellis group. The family takes Richard Ellis to Sydney and New Zealand. The Rural business is established, with continuing strong growth.
Generation 4
Five members of the fourth generation broaden the services of the company, utilising the community relations built by the core agency network.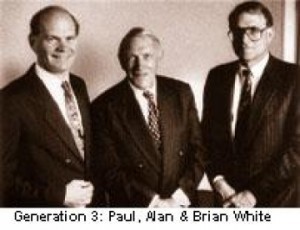 The Richard Ellis businesses are sold to CBRE and Ray White Commercial is recreated with significant momentum.
Our home loans arm, Ray White Financial Services, responsible for arranging mortgages for clients of the Ray White network, grows to become a top five broker in Australasia.
Ray White Invest, offering securitised property products under the ASIC Licence (Australian Government's Licensing) provides property funds management through property trust investments to clients. This fits perfectly into the broader group and already has a specialised team of more than 30 people.
A Construction business is commenced and is now regarded as a medium sized building supplier in south east Queensland.
Other ancillary services, such as Insurance and Connect (providers of utility connection services) are commenced. We refocus on Property Management to lift the standards throughout the network.
Today
A well integrated blend of family generations, together with an outstanding executive team, is maintaining the family's obsession to pursue the Group's potential.
We are now approaching 1,000 offices with a combined staff nearing 8,000. The Group turnover is $25 billion (AUD) per annum.